September 14, 2011
Famitsu's PlayStation Vita Screen Shot Flood…Mingol 6 Info?
Famitsu just released a bunch of screen shots from their press release for the PlayStation Vita, I've isolated the ones that have clues or information to do with Mingol 6 so we can go over them…
In the section called Live Area you will be able to see the activity of your PSN Friends.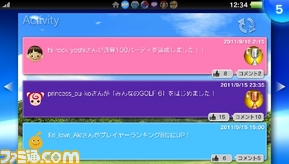 Also a similar menu to the What's New menu of the PlayStation 3 you will be able to access a menu related to the games you have through the Live Area section. In this case we have Minna no Golf 6 selected and within you can goto the PlayStation Store to purchase a new character, access tournaments information, shop sale, visit the online lobby and also the website. You can of course start the game from here as well…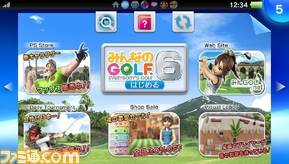 With the GPS software called near, you will be able to locate other PSVita players nearby and check their profiles about what games they play and how many steps away they are from you… creepy?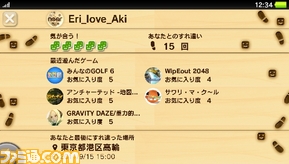 You can compare who is playing what game nearby and how many people are playing it in a certain region…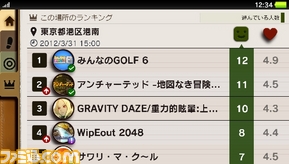 Give people gifts through messages…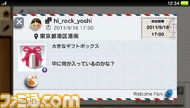 See how far your friends are around you.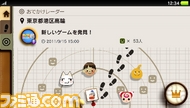 The near menu…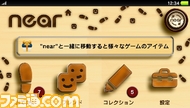 PlayStation Store… you can download the Minna no Golf 6 Demo.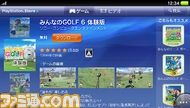 PlayStation Store from the Live Area section…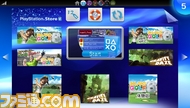 Game recommendations from the PlayStation Store.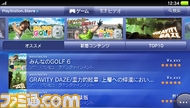 Group Messaging, you can message everyone about starting a game of Minna no Golf 6 together.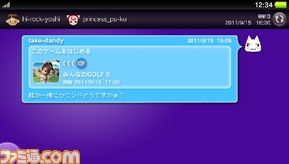 Everyone can reply to your message and also send attachments within the group messaging system.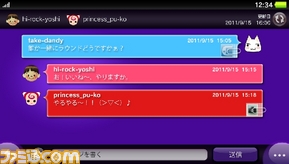 Content management for your PSVita, you can connect to the PS3 to transfer files and data. In this current screen it says would you like to transfer your data from the PSVita to the PS3, all data that is related will be overwritten would you like to continue? So you can transfer the PSVita Minna no Golf 6 Application to your PS3… What does that mean? 😉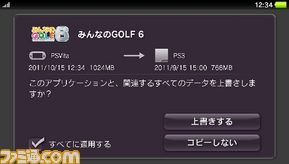 Content management doesn't only work with the PS3 but is available for the PC as well, so this does not confirm that the previous screen means that we can play Minna no Golf 6 on the PS3… Also the previous image shows that the file on the PS3 is actually smaller so either the application is compressed when stored on the PS3 or was an updated version of the game overwriting a smaller older version.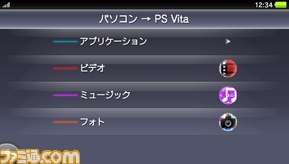 Trophy System is no different from the PS3 so this part is kind of straight forward…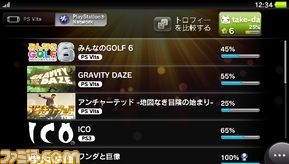 You can still compare with your friends to see who has the most free time on their hands…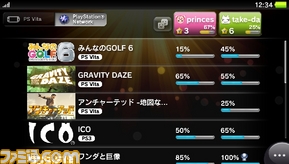 Here is a new interesting screen, the Party System… creating a party is a little like creating a text group chat…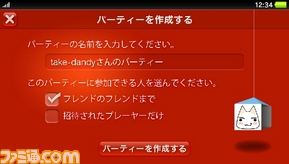 Voice chat is possible through a party system, does this mean cross game chat while gaming? It should because that's what a party is for right? Multiplayer gaming with voice chat…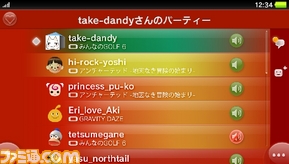 Photo System… Nothing new.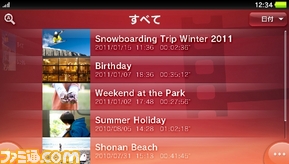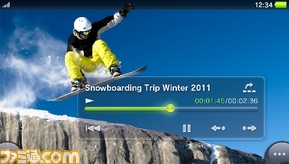 ビデオ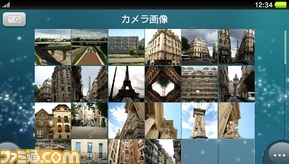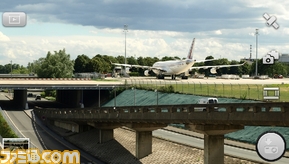 Browser
I hope the keyboard is responsible. The PS3 software keyboard feels slow and unresponsive when you use it and the PSVita has a touch panel so hopefully it will be a smooth experience.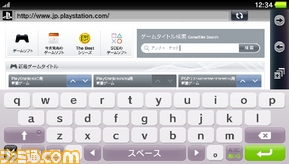 Friend List is simple looking…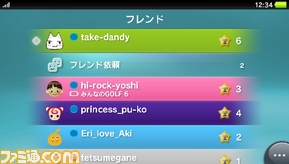 From the friend profile, you are able to access to see what game they are playing… It seems at the same time you are able to join the game they are in if they are waiting for players. In this case the player is in the Maple Leaf Golf Club and you can join his game from this menu.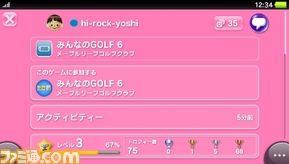 PlayStation Vita Home Menu…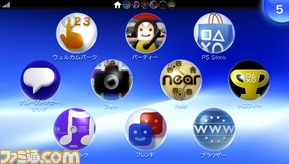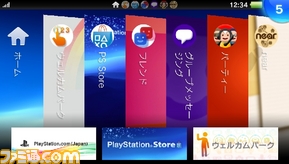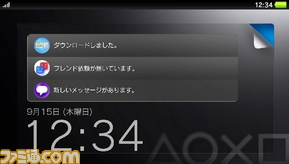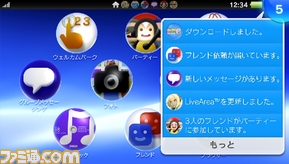 PlayStation Vita Music Player…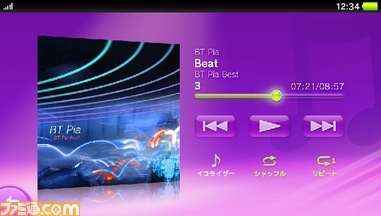 Remote Play to PS3 from the PSVita.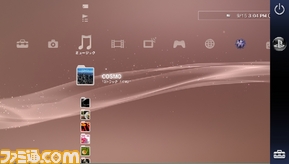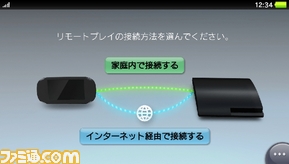 Well that was quite a bit of screen shots to go through, I was thinking of removing some but then figured it wouldn't hurt to leave them there… Hopefully by the looks of it, the images are just for Tokyo Game Show so we don't really have to purchase the characters already announced for the Minna no Golf 6 title…